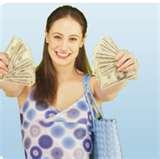 Yes, in MOST cases in both the UK and USA from any reputable online payday lender, you need a bank account to get a payday loan, for 2 reasons:
1. The payday lender will need to deposit your money IN to your bank account.
2. The payday lender will need to take their repayment of your loan OUT of your bank account on the repayment date.
However there is another way which works like this:
1. Decide how much money you need to borrow, and whether you can borrow this from any sources other than a no-verification payday loan lender. This is one of the most expensive ways of borrowing money.
Most payday lenders will only lend amounts under $1,000 or £1,000. If you need a larger amount, a payday loan might not be for you.
Also, because payday loans usually come with high interest rates – borrowing money from other sources, such as home equity loans, personal loans or from family members, is often a better financial move if you have that option available.
2. Apply for a no-bank-verification payday loan in person. You can do this by visiting one of your community's local payday loan shops. This is a lot more common in the USA than it is in the UK.
If you want to skip the trip, you will also probably be able to find many payday lenders that will loan you money, with no bank verification required, online.
We do not endorse or write about these types of lenders on this website as we consider them too expensive and risky.
3. Ask any payday lender with whom you are considering getting a payday loan with, to provide you in writing the interest rate and and other fees they are charging you. This will prevent any future surprises.
Make sure you also understand the date when you are due to pay back the loan, and what penalties you face for paying your loan back late.
4. Present your payday lender with your driver's license verifying that you are 18 years of age or older. Also provide the lender with a postdated check for the amount you are borrowing plus interest.
5. Pay your loan back on time. Payday lenders make much of their profits by charging consumers late fees when they don't pay their loans back by the deadline.