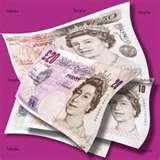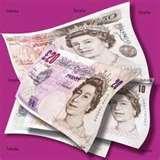 Payday loans are loans that you can get for a short time, usually less than 1 month, to help you pay for unexpected things if you fall short before your next payday.
Payday loans are a cash advance or sub on your wages. You borrow the money you need now, when you really need money, but don't have it, and then repay it with interest on your next payday, when your bank account has been topped up.
You MUST have a job to qualify for a payday loan, and most companies will need to see proof of you having either your job, or your pay going into your bank, before they will give you a loan.
If companies do NOT ask for this you should be very wary of them no matter how desperately you want to borrow money.
If you are considering borrowing money from a company that does not ask you for one of these things before you borrow from them for the first time, please be sure to read their terms and conditions VERY carefully.
Payday loans lenders DO lend to people with bad credit, in fact they specialise in it. Therefore, payday loans can be a much needed source of funding when most other lenders will NOT lend to you, if you have no other, cheaper options.
Payday loans are designed to ONLY be used as very short term loans, for emergencies only.
Say your car breaks down one month and you need it for work – or your washing machine breaks and you have a few small children – you could use a payday loan to get the repairs done ASAP, and then repay it when you have the money on your next payday.